Every month is a new adventure with the Pack. We mentioned the Raingutter Regatta from July separately, but here's some of the other things we've done:
August – Knight Party. Knight training obstacle course, dragon egg toss, and besieging the castle wall (with mini marshmallow catapults).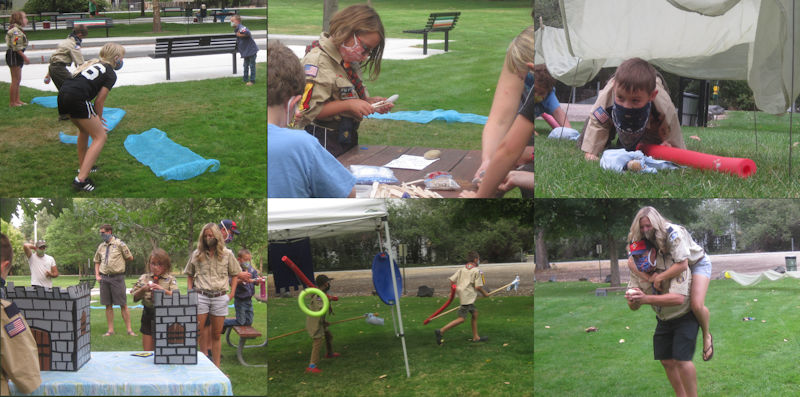 September – Guess Who (are all these new Cubs here). Giant, live version of the Guess Who game.